Warrior's Beard Butter
NEW! Makes your beard soft and smooth
Description
Specifications
By far the best products I have ever used on my beard!
Nourishes & conditions for a softer, healthier beard
Packed full of antioxidant-rich natural oils & plant butters, our new Warrior's Beard Butter moisturises, strengthens & protects your facial hair.
Non-greasy low-hold formula
Soothes dry, itchy skin & beard dandruff
Protects your beard from UV damage
Increases collagen for softer, smoother hairs
Strengthens hair follicles, reducing breakage
Luxurious Cologne-Grade Fragrances
Cruelty-Free, Paraben Free, Vegan-Friendly
50g / 1.76 US. oz. Warrior-Glass™ Jar
1x Warrior's Beard Butter
Mangifera Indica Seed Butter, Butyrospermum Parkii Butter, Cocos Nucifera Oil (and) Hydrogenated Vegetable Oil (and) Camellia Sinensis Extract (and) Tocopherol, Lycium Ruthenicum Seed Extract and Propanediol (and) Hydrogenated Vegetable Oil (and) Tocopherol, Opuntia Ficus-Indica Seed Oil (and) Hydrogenated Vegetable Oil (and) Tocopherol, Aristotelia Chilensis Seed Oil, Nigella Sativa Seed Oil, Cucurbita Pepo Seed Oil, Tocopheryl Acetate, Salvia Hispanica Seed Oil, Parfum
---
or 4 interest-free installments of $7.50 with
Asgardian Secret - Sandalwood, vanilla, bergamot
Ingredients
Born from Nature. Engineered by Science™
Packed full of 100% natural, plant-based ingredients, Warrior's Beard Butter has been carefully formulated to support you on your quest for a better beard.
Based on extensive scientific research & clinical studies, we set out to establish a new standard in natural & highly effective beard care products clinically proven to deliver you phenomenal results.
Softens + deeply moisturizes rough, dry skin
Soothes dry, itchy skin & protects your beard from sun damage
Antioxidants protect against UV + help fight "beard-druff"
Improves blood circulation to your hair follicles, aiding growth
Promotes collagen production for visibly softer, smoother, healthier hair
Provides outstanding hydration & protects against dryness + cracking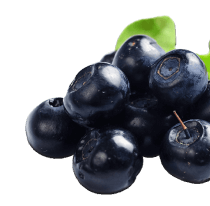 Rich in Thymoquinone, may help naturally restore hair growth
Antifungal + antibacterial properties improve hair strength
Fatty acids penetrate the hair shaft providing intense hydration
What do the scents smell like?
ASGARDIAN SECRET
Sandalwood, vanilla, bergamot
RAGNAROK FINALE
Vanilla & patchouli with cedarwood & balsam
ODIN'S VIRTUE
Apple, cinnamon, agarwood
VALKYRIE'S OUD
Peppery oud with vanilla & bergamot
VALHALLA'S GATES
Citrus, amber with sandalwood & vanilla
VIKING STORM
Oakmoss, musk, apple, patchouli with vanilla
VIKING HONOR
Bergamot and lime with peppermint
FREYA'S BLISS
Ocean, pine with cedarwood & lime
ALFHEIM'S FORESTS
Woodsy, spices, leather