Description
Specifications
My beard is healthier, stays softer throughout the day, and doesn't get dry or brittle anymore...
Moisturise your skin. Protect your beard.
Lock in moisture while you sleep, so you can wake up to a soft, supple, strong beard.
New & Improved 2021 Formula
Natural Oils Add Softness & Shine
Contains No Known DHT Inhibitors
Luxurious Cologne-Grade Fragrances
Certified Cruelty-Free, Paraben Free, Vegan-Friendly
30 mL / 1 US. fl. oz. Warrior-Glass™ Bottle
1x Night Liquid Elixir
Crambe Abyssinica Seed Oil, Ricinus Communis Seed Oil, Orbignya Oleifera Seed Oil, Squalane, Simmondsia Chinensis Seed Oil, Parfum
---
or 4 interest-free installments of $4.25 with
Viking Storm - Oakmoss, musk, apple, patchouli with vanilla
Ingredients
Born from Nature. Engineered by Science™
Packed full of 100% natural, plant-based ingredients, Night Liquid Elixir has been meticulously formulated to moisturise your skin & nourish your beard while you sleep.
Based on extensive scientific research & clinical studies, we set out to establish a new standard in natural & highly effective beard care products clinically proven to deliver you phenomenal results.
Gently moisturizes your skin without leaving an oily sheen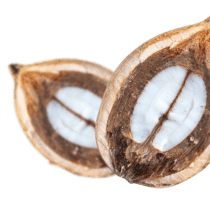 Closely resembles your skin's natural oils, moisturizes the scalp & may act as a dandruff remedy
Acts as a shield against irritants & contains anti-fungal properties
Lubricates the hair shaft, increases hair flexibility & reduces breakage
Heals split ends & acts as a powerful hair straightener
What do the scents smell like?
ASGARDIAN SECRET
Sandalwood, vanilla, bergamot
RAGNAROK FINALE
Vanilla & patchouli with cedarwood & balsam
ODIN'S VIRTUE
Apple, cinnamon, agarwood
VALKYRIE'S OUD
Peppery oud with vanilla & bergamot
VALHALLA'S GATES
Citrus, amber with sandalwood & vanilla
VIKING STORM
Oakmoss, musk, apple, patchouli with vanilla
VIKING HONOR
Bergamot and lime with peppermint
FREYA'S BLISS
Ocean, pine with cedarwood & lime
ALFHEIM'S FORESTS
Woodsy, spices, leather