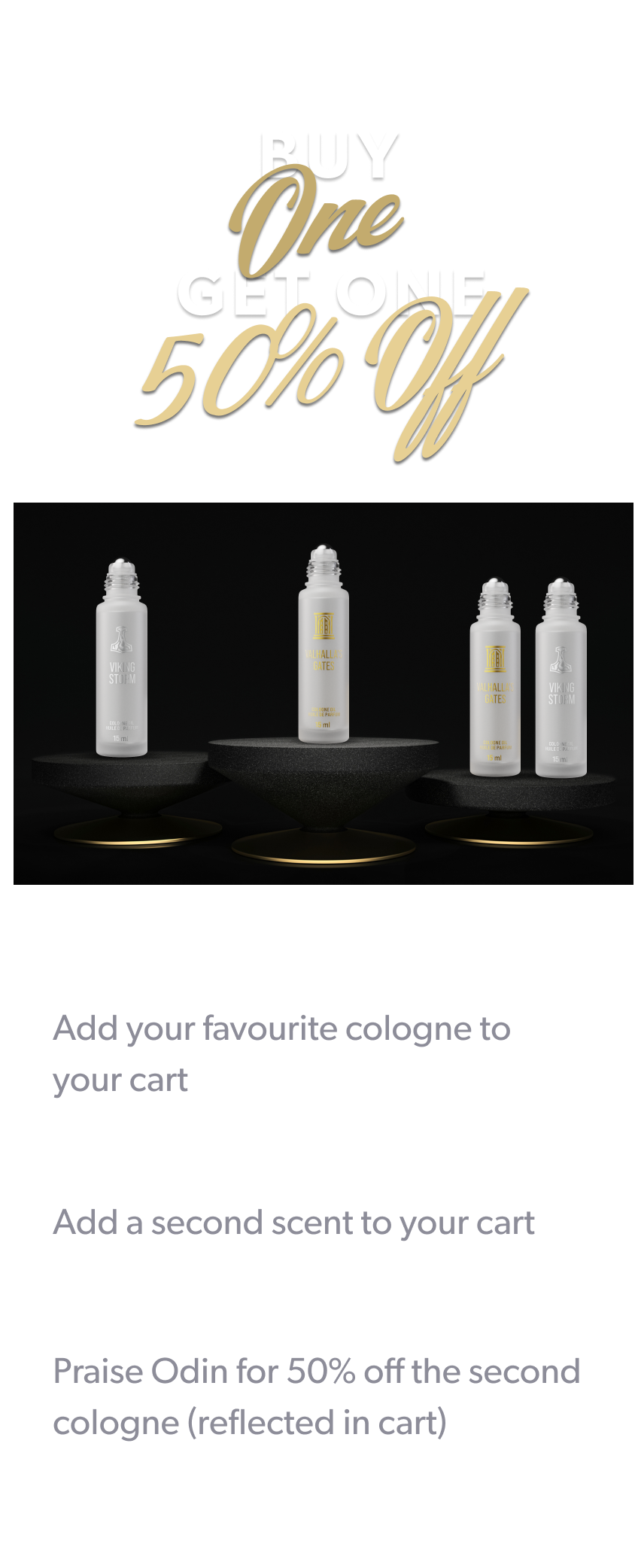 Up to 40% oFF!
Kits & Bundles For New Beards
Up to 40% oFF!
Kits & Bundles For Longer Beards
save up to 40% off
Build Your Own Beard Routine
save up to 30% off
Grooming Tools & Accessories
FAQs
What is the difference between Concentrated Cologne & spray?
Concentrated Cologne lasts longer and is more concentrated than traditional spray colognes, which have alcohol that break down the fragrance oil over time.
The concentration of fragrance oil in perfume sprays are: Aftershave: 1 - 3% aromatic compounds Eau de Cologne: 2 - 6% aromatic compounds Eau de Toilette: 5 - 15% aromatic compounds Eau de Parfum: 10 - 20% aromatic compounds
As a result, a small dab of Concentrated Cologne could be as strong as 3 sprays of other colognes. We recommend you only apply only a dab at first until you find the best strength level of fragrance for you.
How do I apply Concentrated Cologne?
Our Concentrated Cologne's roller bottle allows you to apply the cologne with extreme precision directly on your pulse points.
For maximum effect, we recommend applying Concentrated Cologne on the after a warm shower.
Choose the pulse points where you wish to apply Concentrated Cologne. Then, simply unscrew the cap, invert the bottle & roll the roller ball back & forth on your skin.
Where should I apply Concentrated Cologne?
We recommend apply Concentrated Cologne directly on one or more of the pulse points:
Wrists
Your arms are constantly moving which allows for maximum scent diffusion.
Neck / behind your knees
Applying Concentrated Cologne to your neck allows for diffusion whenever you're on the move.
Collar bones
Perfect for date night, applying cologne near your collar bones creates a sense of intimacy.
Inner elbows
This pulse point is great for work if you have to frequently wash your hands.
Behind your knees
The area behind your knees is perfect for summer & when wearing shorts, allowing the scent to rise throughout the day.