Tonic + Elixir Beard Oil Bundle
Newly formulated! Nourish and protect your beard
Description
Specifications
Smells fantastic and keeps his beard lovely and soft, truly a gift from the gods.
Day Liquid Tonic - Daytime Beard Oil
Moisturize your skin while protecting your beard from harmful hair breakage, dullness, dry skin, and much, much more...
Night Liquid Elixir - Nighttime Beard Oil
Rejuvenate & lock in moisture while you sleep, so you can wake up to a soft, supple, strong beard.
Natural Oils Add Softness & Shine
Contain No Known DHT Inhibitors
Luxurious Cologne-Grade Fragrances
Cruelty-Free, Paraben Free, Vegan-Friendly
2x 30 mL / 1 US. fl. oz. Warrior-Glass™ Bottles
1x Day Liquid Tonic
Crambe Abyssinica seed oil, Helianthus Annuus (Sunflower) Seed Oil, Ricinus Communis Seed Oil, Orbignya Oleifera Seed Oil, Tocopheryl Acetate, Squalane, Simmondsia Chinensis Seed Oil, Parfum
1x Night Liquid Elixir
Crambe Abyssinica Seed Oil, Ricinus Communis Seed Oil, Orbignya Oleifera Seed Oil, Squalane, Simmondsia Chinensis Seed Oil, Parfum
You're saving $4.00 buying Tonic + Elixir Beard Oil Bundle
Choose your option:
Viking Storm - Oakmoss, Musk, Apple, Patchouli & Vanilla
or 4 interest-free installments of $7.50 with
---
Ingredients
Born from Nature. Engineered by Science
Packed full of 100% natural, plant-based ingredients, Day Liquid Oil & Night Liquid Oil have been meticulously formulated to moisturise, protect & nourish your beard around the clock.
We set out to establish a new standard in natural & highly effective beard care products to deliver you phenomenal results.
Closely resembles your skin's natural oils, moisturizes the scalp
Acts as a shield against irritants & contains anti-fungal properties
Lubricates the hair shaft, increases hair flexibility & reduces breakage
Gently moisturizes your skin without leaving an oily sheen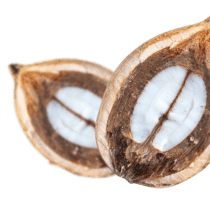 Heals split ends & acts as a powerful hair straightener
Olfactory Pleasure™
What do the scents smell like?
SILVER COLLECTION
Alfheim's Forests
Notes of cedar wood, leather, iris, cardamom & musk capture the fantasy of a stroll through the Forests of Alfheim on a warm autumn night.
SILVER COLLECTION
Viking Storm
A powerful yet luxurious masculine scent. Top notes of pineapple & fresh apple combine with woody heart notes & vanilla.
GOLD COLLECTION
Asgardian Secret
Written about in the sagas of old, this woodsy intricate blend of sandalwood, vanilla & bergamot was said to be too lustful for mere mortals.
GOLD COLLECTION
Valhalla's Gates
A zesty yet soft scent with fresh citrus & deep rose top notes, smooth amber heart notes, on a base of sandalwood & vanilla.
Platinum Collection
Aesir's Triumph
Notes of cinnamon, oud, incense, & cedar with a touch of tobacco, washed down with some aged whiskey. Skaal!
Platinum COllection
Vanir's Wisdom
Spicy & woody with top notes of jasmine & saffron blend with smooth heart notes of amber, followed by base notes of fir resin & cedar wood.