Description
Specifications
Smells amazing. I like the way it absorbs into the beard and softens it up immediately.
Moisturise your skin & protect your beard
Moisturise your skin while protecting your beard from harmful UV rays, dandruff, hair breakage, dullness, dry flakes, and much, much more...
New & Improved 2021 Formula
Natural Oils Add Softness & Shine
Contains No Known DHT Inhibitors
Luxurious Cologne-Grade Fragrances
Cruelty-Free, Paraben Free, Vegan-Friendly
30 mL / 1 US. fl. oz. Warrior-Glass™ Bottle
1x Day Liquid Tonic
Specifications :
30 ml / 1 fl. oz
Crambe Abyssinica seed oil, Helianthus Annuus (Sunflower) Seed Oil, Ricinus Communis Seed Oil, Orbignya Oleifera Seed Oil, Tocopheryl Acetate, Squalane, Simmondsia Chinensis Seed Oil, Parfum
Choose your option:
Valhalla's Gates - Citrus, amber with sandalwood & vanilla
or 4 interest-free installments of $5.00 with
---
Ingredients
Born from Nature. Engineered by Science™
Packed full of 100% natural, plant-based ingredients, Day Liquid Tonic has been meticulously formulated to moisturise your skin & protect your beard from UV damage.
Based on extensive scientific research & clinical studies, we set out to establish a new standard in natural & highly effective beard care products clinically proven to deliver you phenomenal results.
Gently moisturizes your skin without leaving an oily sheen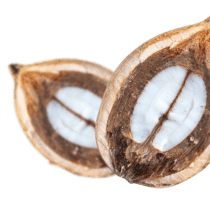 Closely resembles your skin's natural oils, moisturizes the scalp & may act as a dandruff remedy
Acts as a shield against irritants & contains anti-fungal properties
Lubricates the hair shaft, increases hair flexibility & reduces breakage
Heals split ends & acts as a powerful hair straightener
Olfactory Pleasure™
What do the scents smell like?
SILVER COLLECTION
Alfheim's Forests
Notes of cedar wood, leather, iris, cardamom & musk capture the fantasy of a stroll through the Forests of Alfheim on a warm autumn night.
SILVER COLLECTION
Viking Storm
A powerful yet luxurious masculine scent. Top notes of pineapple & fresh apple combine with woody heart notes & vanilla.
GOLD COLLECTION
Asgardian Secret
Written about in the sagas of old, this woodsy intricate blend of sandalwood, vanilla & bergamot was said to be too lustful for mere mortals.
GOLD COLLECTION
Valhalla's Gates
A zesty yet soft scent with fresh citrus & deep rose top notes, smooth amber heart notes, on a base of sandalwood & vanilla.
COMING SOON
Aesir's Triumph
Notes of cinnamon, oud, incense, & cedar with a touch of tobacco, washed down with some aged whiskey. Skaal!
COMING SOON
Vanir's Wisdom
Spicy & woody with top notes of jasmine & saffron blend with smooth heart notes of amber, followed by base notes of fir resin & cedar wood.