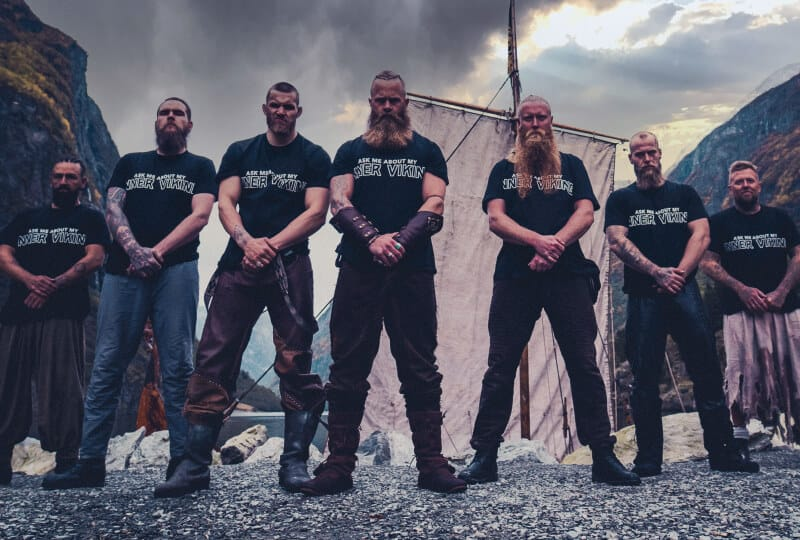 better is always better
The Beard Struggle Difference
We aim to create the best men's grooming & beard care products in Midgard. We are on a mission to build the most innovative, customer-focused men's grooming company you've ever seen.
Don't take our word for it
40,000+ Verified Reviews

I wanted to wait a week or so before leaving a review.. my beard has been dry, itchy, brittle and coarse for a long time. I tried more than 10 products and I've never, repeat - NEVER woke up with a soft untangled beard until The Beard Struggle.. Seriously great results! I would highly recommend this kit.
- William B., Verified Customer

Love The Beard Struggle and the products they deliver. My lady LOVES the fragrances and they still make me feel like I smell manly. They are the best beard products I have ever used and their customer service is top notch. Great company, great product, highly recommend!
- Sam H., Verified Customer

I was sceptical at first whether the products were actually as good.. I can honestly say, that these are the best products I've ever used. I've tried so many different brands over the years. These are the only products that have managed to tame my man mane. I will honestly not go back to using any other products.
- Scott G., Verified Customer
Hands down the best oils on the market, it took me a long time to find something that not only works but is exactly (if not more) what I paid for! I could write a long ass review about why they're the best but I'd rather just tell you to buy it.
- Quin J., Verified Customer

Stopped any itchy/dry skin
been about 10 days now and since using the shampoo and conditioner it had reduced my split ends, by about 80% it's also stopped any dry/itchy skin underneath and just overall made my beard 100% nicer to touch and look at! 7" long now and feeling it grow more and more each day!
- Ricky S., Verified Customer

I had been wanting to try The Beard Struggle products for a while now and finally ordered. The combination of a good shampoo/conditioner, daytime elixer and beard balm has made a WORLD of difference. The Beard Struggle is the real deal to take beginner beards or beards of all variety to the NEXT LEVEL!!
-John Z., Verified Customer

Best ever, smells amazing, feels soft and looks healthy. Plus my wife's happy with the beard now. Which means I'm getting some. So thank you beard struggle.
- Leigh H., Verified Customer

Pure manliness from the gods
The feeling only a mere mortal can experience in this life time, a taste of Valhalla. A beard this soft and smells amazing 24 hours a day are the stuff legends are made of...pure manliness in the form of the Gods.
- Adrian P., Verified Customer
GET HIM WHAT HE WANTS
Father's Day Gifts
Customer favourites
Best Sellers